Top 8 Food Intolerance Tests 2023
Quinton Cranford | | 0 comments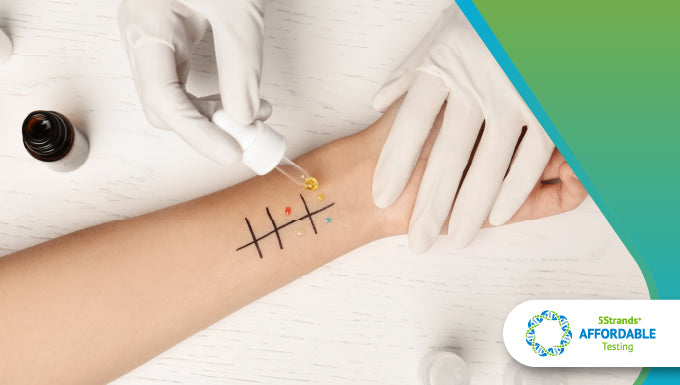 Food intolerance tests have become increasingly popular due to a variety of stressors that can negatively impact our digestive systems. Medications, preservatives, artificial ingredients, and stress are just a few factors that can disrupt the balance of digestive enzymes in our bodies, causing a range of discomfort symptoms including headaches, acne, inflammation, bloating, weight gain, acid reflux, and even arthritis.
As people are becoming more aware of these potential triggers and the impact they can have on health, they are turning to food intolerance tests as a way to identify problem foods and manage their diets more effectively. By eliminating or reducing foods that are causing negative symptoms, both people and pets can improve their overall health and quality of life. 
Best Adult & Kids Food Intolerance Tests

Food intolerances, also known as food sensitivities, refer to an adverse reaction to certain foods or ingredients in food that does not involve the immune system. Unlike food allergies, which involve the immune system and can have immediate, life-threatening effects, food intolerances occur over a longer period of time, and are caused when the body has difficulty processing certain foods or the components of food, such as lactose or gluten.

Best Cat & Dog Food Intolerance Tests
Before choosing an intolerance test for your furry friend, it's important to know that 5Strands is the only company that tests AAFCO (Association of American Feed Control Officials) ingredients. All other pet intolerance tests in the market use a list of human food ingredients instead of what's relevant to cats and dogs.
At-home intolerance tests are proving to be a helpful tool in identifying problem foods and improving the digestive issues for many people and pets. By discovering which foods or food ingredients aren't being processed properly by the body, people are able to make targeted dietary changes that may alleviate discomfort and improve their overall health and well-being. Food intolerance tests offer a positive and proactive approach to managing digestive issues, helping you optimize you or your pet's health to enjoy a better quality of life.
---