Know The Difference
The body absorbs and processes nutrients best when taken in the form of whole foods. When consuming enough whole foods is not possible, it is best to supplement with organic vitamins and minerals as the body often has trouble absorbing the synthetic version.

Synthetic vitamins and minerals are made in a lab from chemical compounds. This does not include "Whole Food Supplements" which are made from concentrated and dehydrated whole foods. Supplements that list nutrients individually (ex: Vitamin C) or by their chemical name (ex: Ascorbic Acid) are almost always synthetic.
Retinyl Palmitate (Vit A) or Ascorbic Acid (Vit C)

Snack Bars &
Processed Pet Treats
Reading Your Test Results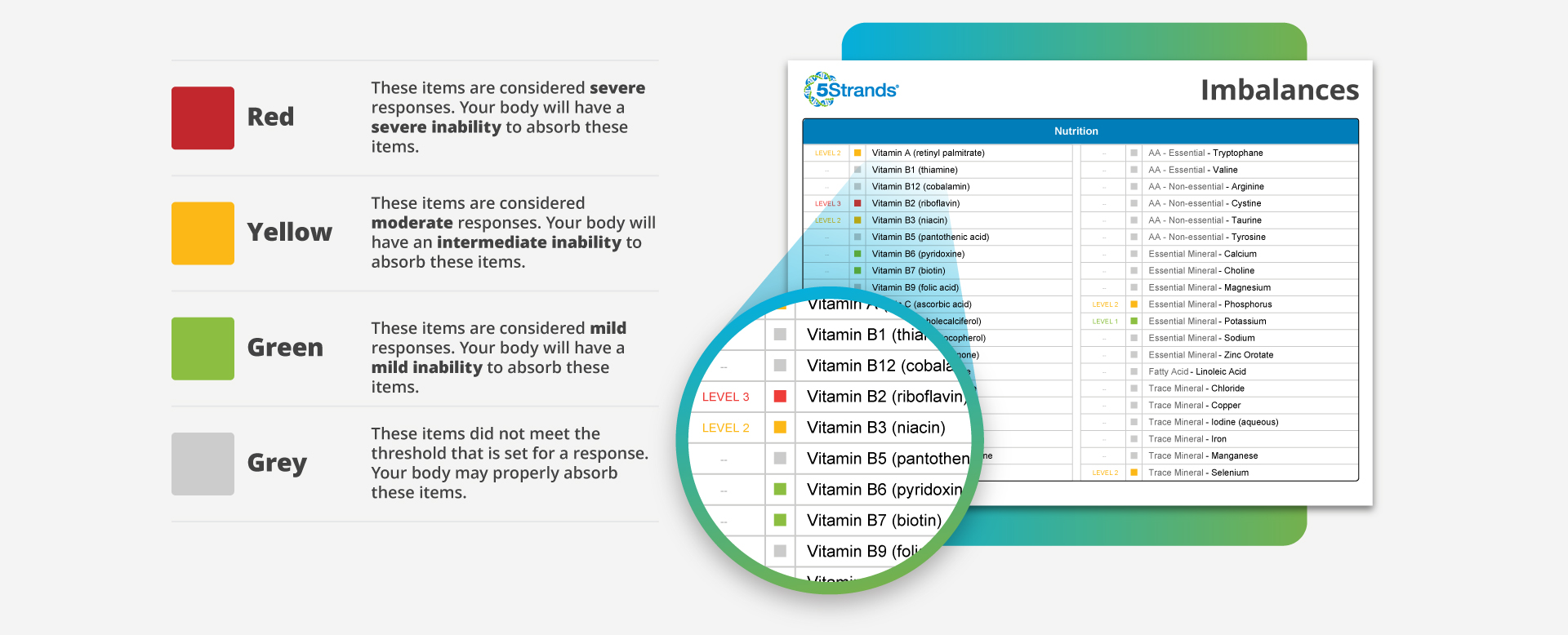 Using Your Results
Once you receive your test results, you can implement a personalized diet plan to better manage you or your pet's nutritional intake.
Eating a healthy diet and consuming whole foods that your body is not intolerant to is the best way to ensure your body is receiving the proper nutrients.

Instead of adding a synthetic supplement to assist you in increasing your intake, attempt to consume this nutrient in a wide variety of whole foods. The body often does not know what to do with a synthetic food item, and therefore does not absorb or process it properly.

If you do decide to use a supplement, make sure it is as close to natural as possible.
Want Personalized Help With Your Results? Try A Consultation.
Connect with one of our certified specialists for a 1-on-1 deep dive, where we help you fully understand your results and prepare you to make empowered dietary and/or lifestyle adjustments towards better health.
---
TESTING FOR THE
ENTIRE FAMILY

Check out our variety of tests for the whole family

HAVE A
QUESTION?

Check out our frequently asked questions

LIVE CUSTOMER
SUPPORT

Our team is available Monday - Friday, 9-5 EST

SATISFACTION
GUARANTEED

Check here to view our official refund policy