Top 10 Gifts for Cat Owners 2023
Quinton Cranford | | 0 comments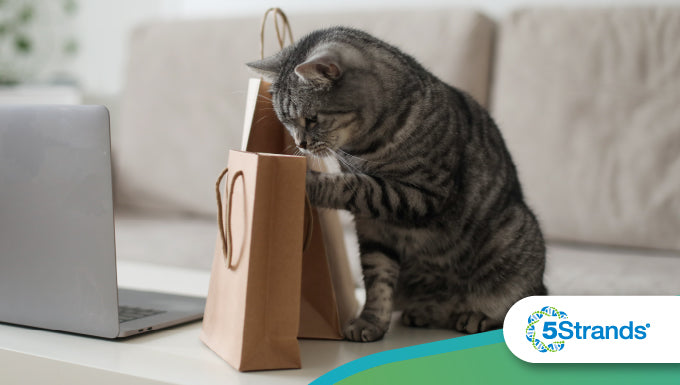 Discovering the purr-fect gifts for cat owners is a delightful pursuit. This thoughtfully curated list includes charming cat gifts that celebrate our love for our four-legged friends and practical items that assist with their daily health and wellness. Be it innovative toys designed to stimulate curious minds or functional health assessments that may help identify the root cause of their discomforts, these gifts cater to the health and well-being of cats in their everyday lives.
As we reach the conclusion, the full picture becomes crystal clear—these cat gifts truly deserve their place as the top 10 Gifts for cat owners in 2023. Choosing gifts from this selection will ensure the essence of joy and connection are available for forging those lasting bonds between cat owners and their beloved companions. From unique catnip pillow toys to holistic pet tests that discover your furry friend's well-being, this selection of gifts for cat owners caters to every need and desire. Each item aligns perfectly for owners and pets seeking to strengthen their bond and compatibility, health, and happiness, making them perfect gifts for cats.
Tell all your cat lovers and cat parents about these special top 10 gifts for cat owners or or keep it hush-hush to create an unforgettable surprise. From playful toys to informative tests, this selection caters to diverse needs, making them perfect gifts for cats and cat owners. Although your cat and the love you share is priceless, these gifts for cats are sure to enhance the joy in yours cats and you as the proud owner!
---