Big Boys Don't Cry - Man Up
Austin Collins | | 0 comments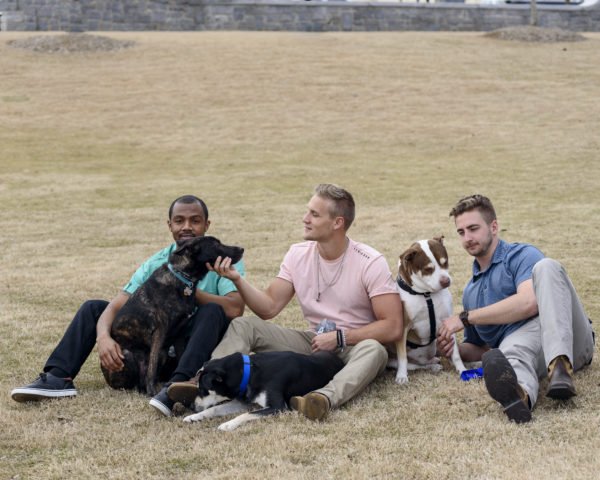 How many times have you heard this in movies, songs, or even over hearing it while out somewhere? What are the effects on the boys that grow up hearing this as they become men? We'll explore this a little later. November 19th is International Men's Day (IMD). It was founded by Dr. Jerome Teelucksingh in Trinidad Tabago in 1999. Although its creation goes back to the 1960's, it didn't really take root until 1999. IMD has the purpose of highlighting men's experiences. 
According to the IMD website, in 2009 six broad objectives were ratified:
To promote positive male role models

; not just movie stars and sports men but every day, working class men who are living decent, honest lives.

To celebrate men's positive contributions to society

, community, family, marriage, child care, and to the environment.

To focus on men's health and wellbeing

; social, emotional, physical and spiritual.

To highlight discrimination against men

; in areas of social services, social attitudes and expectations, and law

To improve gender relations and promote gender equality
To create a safer, better world

; where people can be safe and grow to reach their full potential.
We'll only go over a few of them here for the sake of time.
Promote Positive Male Role Models
According to singlemothersguide.com, 1 in 4 American children live in mother only families. Of those children, 35% never see their father. Although single mothers do their best to raise children, there are many things a man can teach them that a woman can't. Unfortunately, boys and girls grow up learning these things from negative role models. This leads to things like seeking love in the wrong places, bad behavior, no emotional intelligence, low self esteem and self worth, etc. 
There is definitely a need for positive role models everywhere. Having a balance of mother and father for a child is crucial and if that balance isn't able to be met a supplemental positive male or female should be encouraged. We need to start by being that positive roll model to encourage others to live better.
Men's Health and Wellbeing
Physical health is usually the first thought when the topic of health comes up. It is very important, but what about mental health? How does one's environment and influences as they grow up play into this. Let's take the phrases that we started this of with, "Big boys don't cry" or "Man up" as an example. In the book Deeply Holistic by Pip Waller, she states, "Understanding and respecting our needs for emotional discharge or release is an essential part of remaining healthy and being able to be fully present within ourselves." A boy growing up with the notion big boys don't cry that grows into an adult then hearing to man up is being taught throughout his life to suppress his emotions. This can lead to feelings of being unworthy or unloved, lack of empathy, lack of trust, and many other things that are never healed from. 
Will Bowen said, "Hurt people hurt People." The man that grew up and suppressed all his emotions now is dating and may even get married and have kids. Now all of this suppression and unhealed emotions get passed on to his family and the cycle continues. Shining light and taking action on emotional health can break so called "generational curses" and make men's and woman's worlds so much better. 
Create a Safer, Better World; Where People Can Live Free From Harm and Grow to Reach Their Full Potential
The last section highlighted the importance of emotional health. Now going further, if the man ends up healing and helping others around him heal, this now opens up spreading it to the next generation. More people walking around more open to who they are allows for them to be themselves. They can now more easily explore who they are and want to become instead of who they were conditioned to be. More children would see happy, functional relationships between their parents who know who they are and can encourage them to grow into themselves. How much better would the world be then? We have to start somewhere.
International Men's Day focuses on men's experiences but also impacts world experiences. If you are a man reading this, I hope this opened up some areas for you that we can improve on. Take in what moved you in any type of way and explore it so that we can begin to heal and be better men for those around us.
---